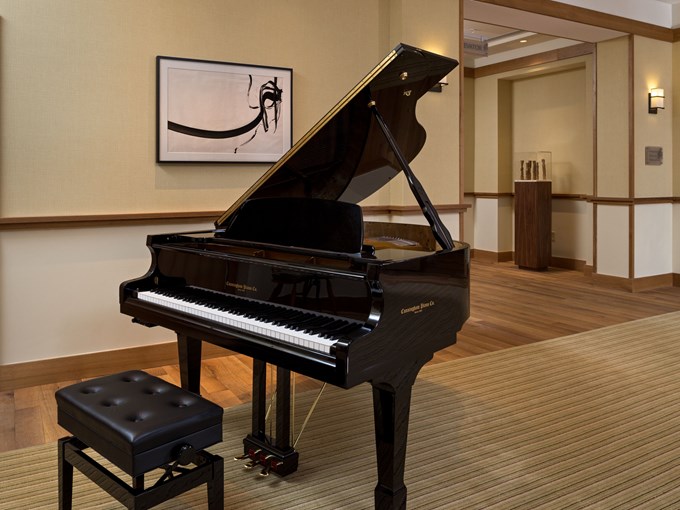 Student & Alumni Art is showcased around the Inn.
The creative arts have a long and deep tradition at Swarthmore College. The Inn at Swarthmore embraces that tradition by showcasing the works of alumni and students throughout the property. Curated by the List Gallery, students and faculty, each piece is unique to the Inn and speaks to Swarthmore's geographic sense of place and position as an institute of higher learning.
Public spaces are adorned by printed and sculptural works produced by College alumni. Each guest room features an individual piece of student work. We invite you to tour the Inn's collection and inquire about our book of works.
And while in Swarthmore, please visit the List Gallery located in the Lang Performing Arts Center. Each year the Gallery presents four exhibitions featuring works by distinguished and emerging artists. In April and May, the gallery features senior thesis exhibitions and in June, the works of alumni are featured.